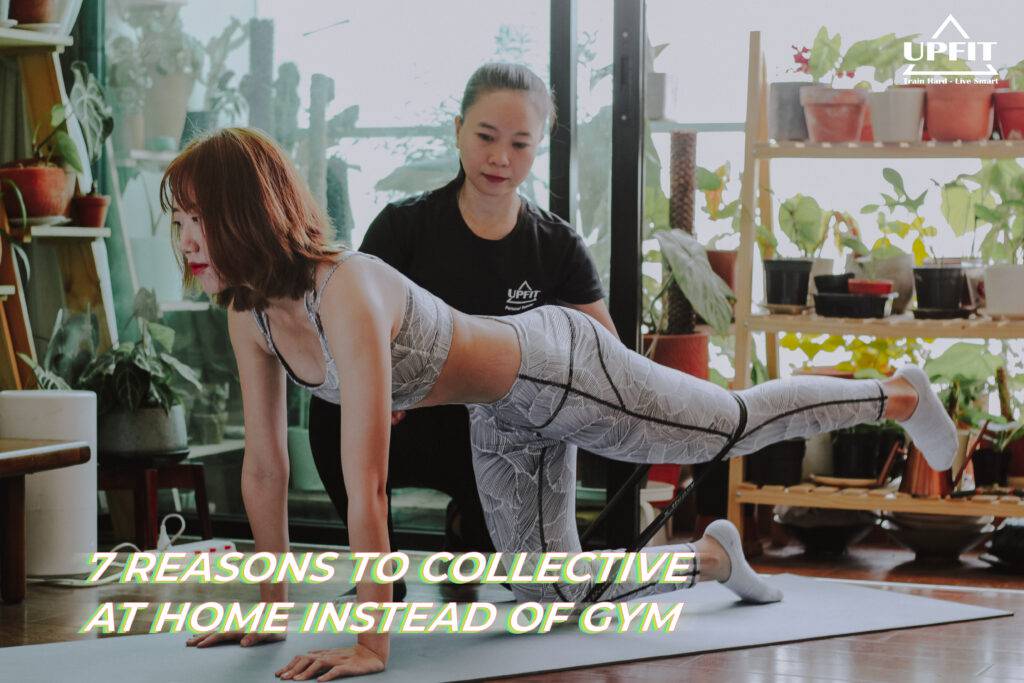 There are times when we can't go to the gym to exercise because we are busy or have a tight schedule. Maybe you just don't want to go to an overcrowded gym. Some people may find it okay to workout with many people, but others feel better suited to workout alone at home.
Let's take a look at the benefits of gym at home with UPFIT:
1. Save Money
With a variety of cardio and body-weight exercises, it's easy to do at home. Many home fitness enthusiasts prefer to equip with a number of versatile equipment such as weights, resistance ropes, yoga mats. Just persevere and maintain an interest in exercising, whether you exercise at home or at the gym, you will still have the best results. But working out at home still saves you quite a bit!
2. Save time
Literally, you can roll out of bed, exercise, and have plenty of time for a good post-workout meal before the start of the day. You can come home from work, exercise and enjoy dinner at home before relaxing in the evening.
3. No crowd
While most commercial gyms offer a good variety of equipment, there are often plenty of others who want to use them as well. If you're the one exercising at peak times, you're not only struggling with the crowds in the gym, but also dealing with them in the parking lot and in the locker room regularly.
4. Concentrate on your exercise
There can be a lot of distractions at the gym. Everything, from people who want to talk to the "can you give me a place" guy. At home, no one is bothering you, so you'll be able to better focus on your training habits and benefit from more effective training.
5. Music
 Music can be a huge boost when it comes to exercise, and when you are at home you can listen to whatever you want and at the volume level you want. And you don't have to wear annoying headphones which just fall out while you work!
6. Wear what you want
At home, no one will care if you wear your last night's T-shirt and old pants. Exercising at home allows you to wear whatever you want without being judged, distracted and embarrassed by staring. 
7.Less germs
Commercial gyms are full of germs, from treadmills to benches to weights, and at home you can at least know who used the equipment and can control how clean it is.
Also if you want to exercise at home but don't know where to start. Struggling with exercises and nutrition schedules, consider the in-home coach service provided by UPFIT!